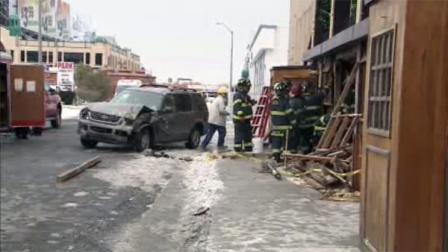 A driver was charged with DUI after crashing his SUV into a bar located in Atlantic City last month. According to the news report, the accident happened at approximately 2:30 p.m. on Sunday, January 26th when Donald Preston Jr., 50, of Pleasantville, N.J. drove his car into the Irish Pub on St. James Place.
Preston's vehicle sustained heavy damage on its front end and left a large hole in the exterior wall of the establishment. No one was hurt in the incident.
No matter where or how it happens, the charge of DUI or DWI can be very serious. A DUI conviction may also cost your job and make it just that much harder to find another one. That can make life extremely difficult for you and your family. If you are facing a DUI or DWI charge, it's very important that you choose an attorney who can defend you. You need a lawyer who knows every aspect of DUI defense law.
Steven E. Kellis has over 21 years successfully representing clients in the Philadelphia area. DUI / DWI cases are his specialty. Mr. Kellis will meet with you, even if you are currently in jail and he will thoroughly investigate how your DUI case was handled. He can quickly determine if you have a legal challenge to the charges against you.
If you or a loved one is facing the charge of DUI, call the Law Offices of Steven E. Kellis. We are available for you 24 hours a day, 7 days a week. We can schedule a confidential initial consultation and legal analysis that is without cost or obligation to you. Call the toll free number on your screen or use the contact form here on the site.