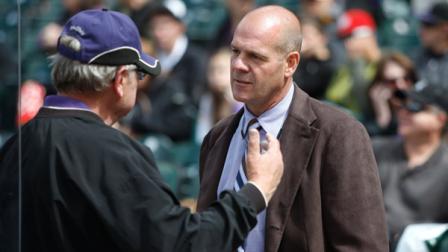 A co-owner of the Colorado Rockies baseball team has plead guilty to a drunken driving charge.
According to court documents, Charlie Monfort has been ordered to stay away from alcohol after pleading guilty to a charge of DUI. Monfort's plea was entered on Friday in Greeley. The team's co-owner was sentenced to two years of probation in a case following his November 4th address in Windsor.
According to law enforcement officials, when Monfort was pulled over he was found with a breath alcohol concentration level more than three times the legal limit of 0.08 percent. Monfort will have to wear an ankle bracelet on a daily basis. Monfort's sentence also requires that he perform 120 hours of community service work.
Monfort had been in alcohol treatment for about two months following his arrest.
Many believe that once you have been arrested for drunken driving they are required to plead guilty to the charge. This is not always the case. Depending on how law enforcement officers handle an arrest. Sometimes mistakes are made and those mistakes can mean all the difference in whether a DUI charge sticks or whether it is reduced or dismissed.
A good and experienced and knowledgeable DUI defense attorney will want to file pretrial motions so that evidence against their client can be suppressed. A motion to suppress is usually filed in order to A good attorney will never shrink from taking full advantage of potential mistakes may have been made by law enforcement officers with regard to DUI evidence. When such a motion to suppress is successful, potentially a DUI case being dismissed or the charges substantially reduced from those that were originally were filed.
Attorney Steven Kellis has over 20 years of experience in successfully arguing for DUI clients. He has been both a prosecutor and a defender so he knows how the law works. Mr. Kellis can be contacted 24 hours a day, 7 days a week. Call today to schedule an appointment for a free consultation and legal analysis for you and your case. Mr. Kellis will help you decide what your best options are in order to win a favorable outcome. You need the best defense on your side that is skilled, knowledgeable and has over 20 years of DUI case experience in the state of Pennsylvania. Call today.